Virtual Barcode innovative features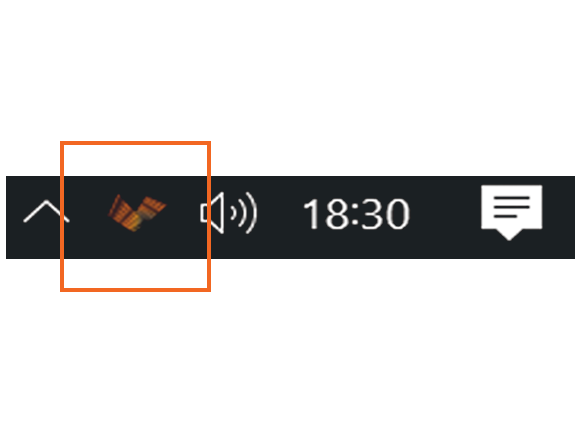 Application is fully integrated in the Windows system tray (No GUI)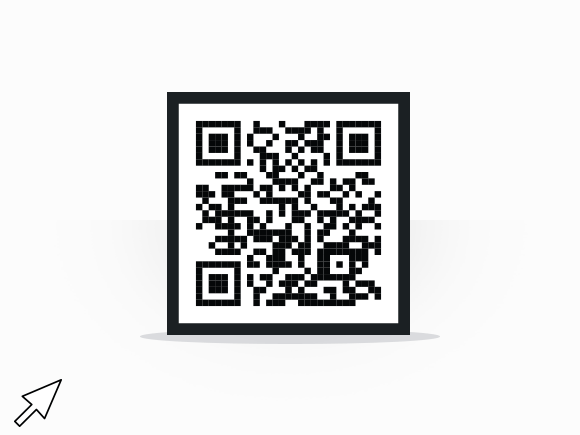 Replaces cursor with a rectangular detection shape.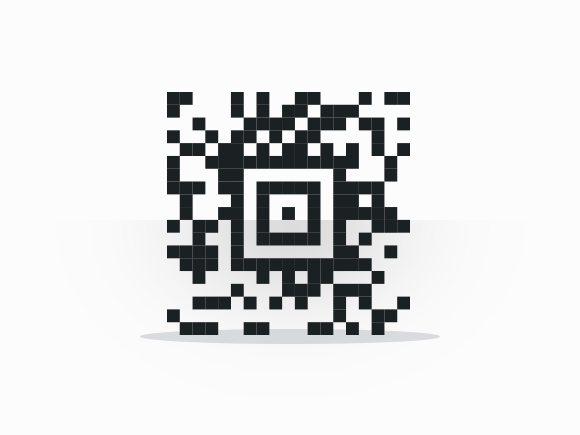 Hovering over a barcode will instantly read it.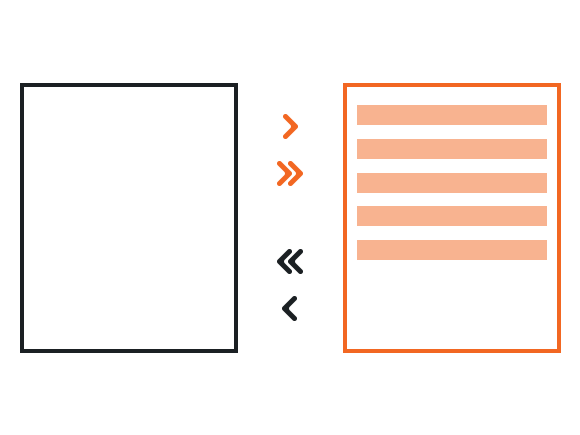 Select from our wide variety of barcodes which barcode types you want to detect before reading them.
Available barcode symbologies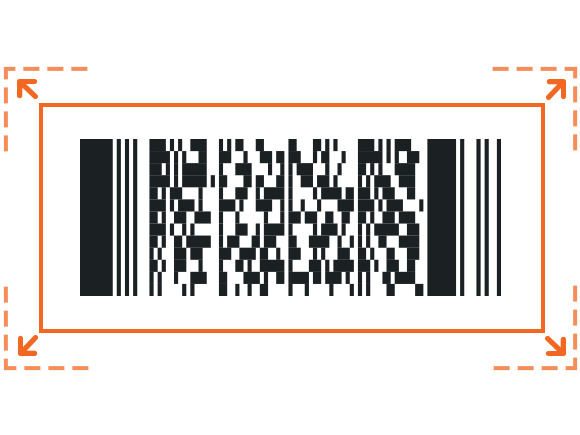 Adjustable size of the detection area.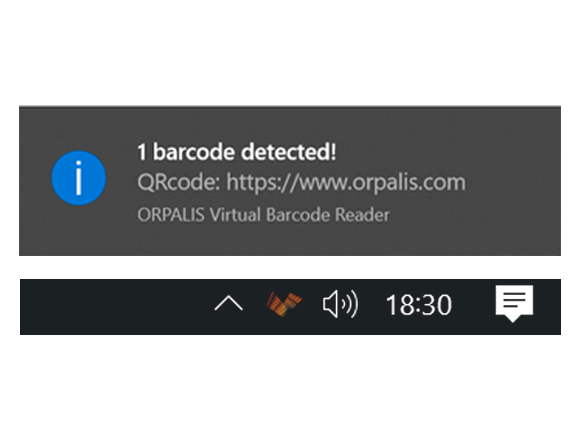 Read barcode contents are shown in the Windows notification bar.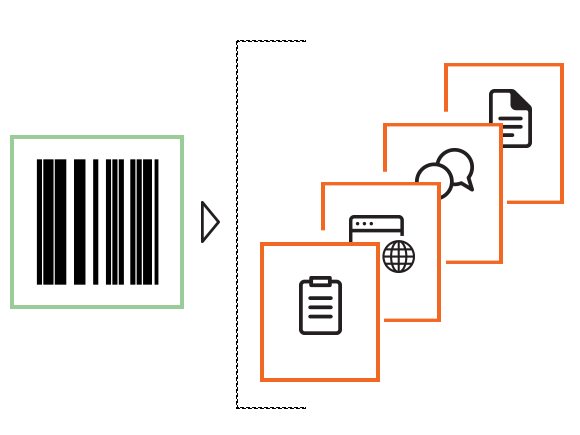 Output the barcode contents to clipboard or to an active window of your choosing.